I hope you enjoyed my talk titled Self-editing for Authors!
I've collected a few downloads on this page related to the talk. Simply click on the links and download whichever you like.
If you have any questions about anything in the downloads, you can email me at CateEdits@gmail.com
Powerpoint Presentation from Self-editing for Authors
Download the Powerpoint presentation here.
Self-editing Worksheet
Download the Self-editing Worksheet here.
The Writer's Kitchen
Download your FREE book here.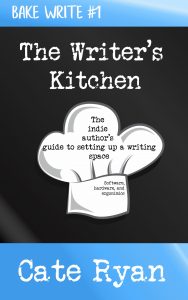 Cate Edits Information Pack
If you'd like to know more about the editing options I offer, you can download this information pack or get in touch with me at CateEdits@gmail.com